Have you tried the Moby Dick Pizza ?
Do you know about one of Moby Dick's best-kept secrets? The pizza is to die for. Many who get to order and try out the Moby Dick pizza in Xlendi, Gozo keep coming back for more.
At MobyDick you can choose from a variety of 14 delicious pizzas that can be enjoyed or shared with friends and family. There is no doubt that while the traditional pizzas like Margherita, Funghi and Cappriociosa are a common thing, the Moby Dick version is truly delectable. If you're after something unique in terms of taste, then we suggest you try Pizza Moby Dick, Pizza Gozitana and Pizza Kebab. Other pizzas that are offered on our menu include Pizza Rucola, Pizza BBQ Chicken, Pizza Marinara, Hawaiian Pizza and Pizza Marinara. You're spoilt for choice!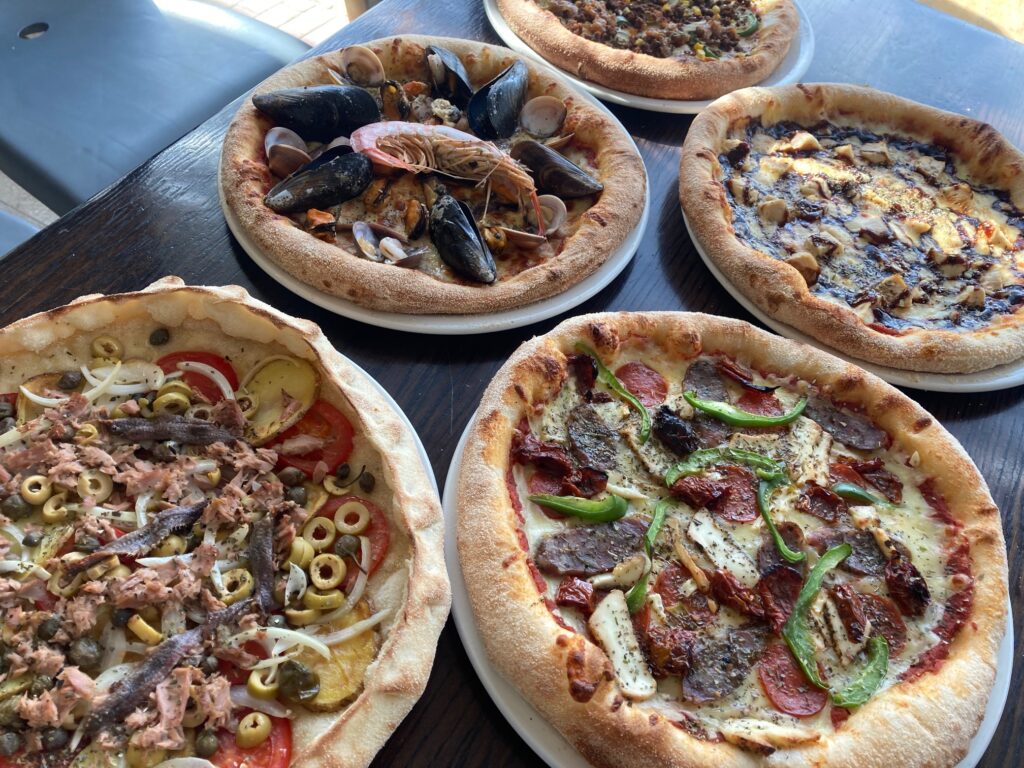 Here's our suggestion on how to enjoy the Moby Dick Pizza:
Gozo Pizza take out from home – Call on +356 2156 1518, +356 9968 8285 or +356 99698284 and make an order of your favourite pizza to enjoy from your own home in Gozo. You can opt to come down to Xlendi bay for a quick pickup or else you can order through our online takeaway providers. Check out Bolt and Wolt.

No hassle easy-peasy Gozo pizza picnic – Planning an impromptu picnic along the coast? It's easy. Simply order your favourite pizza and drinks. Pick up from our restaurant, hike off to some spot along the Xlendi coast and sit down to enjoy your pizza. Our favourite spot for these picnics is the promontory beneath the Xlendi coastal tower. If you have kids in tow, then you might want to make use of the more family-friendly benches found along the coast of Xlendi. We love Xlendi, so please make sure that you dispose of all pizza boxes and rubbish in the appropriate bins provided along the way.

Pizza Beach lunch or snack – Did you know that pizza is a convenient beach snack? Being located next to the beach means that you have easy access to our MobyDick pizzas even while you're spending the day by the beach.
Pizza by the Sea – Naturally you can enjoy our pizzas while sitting at our tables at the Xlendi seafront and sipping some of our refreshing cocktails. Sometimes the most simple things in life are indeed the best…..
Pizza Party – Are you organising a party for your friends or maybe a group of teenagers? Pizza is a food enjoyed by many and at Moby Dick we offer a variety of some of the best pizzas in Xlendi Gozo that can be shared among your guests. You can talk to our management to we will organise your pizza party.